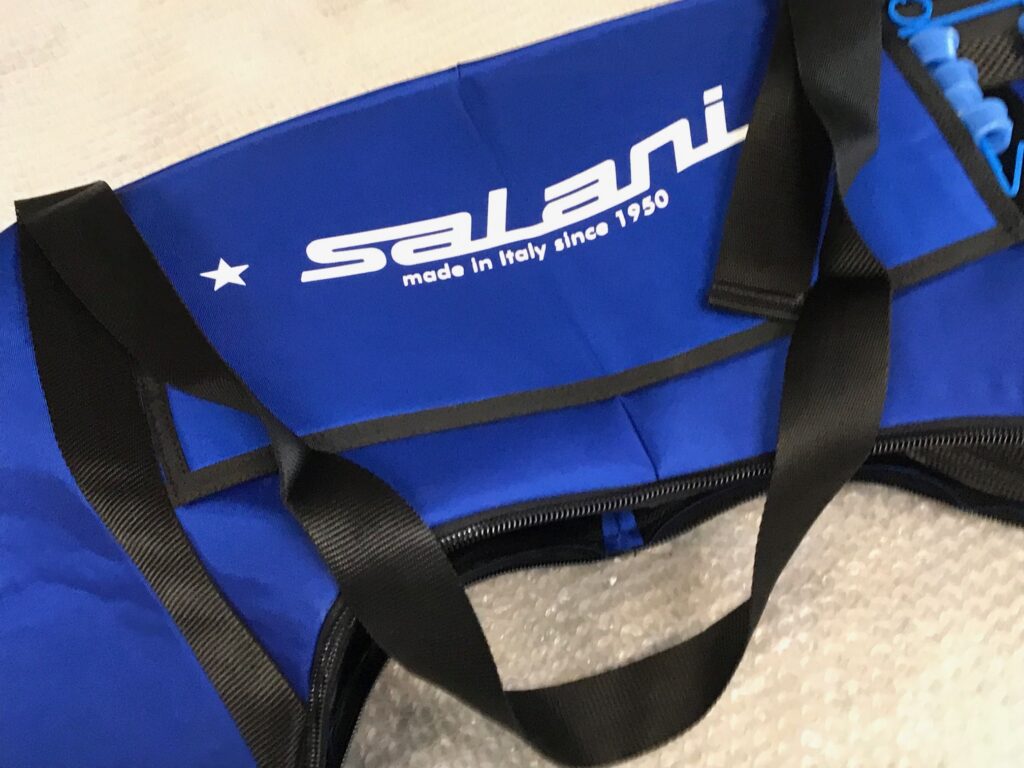 In 1975 AC\DC told us that if we aspire to the top, the way to reach is long!
The new rigger bags represent the top-class regarding protection and safe for rowing riggers. They match whole Italian quality, reliability and design.
Their design is the union between our acknowledgment and experience of rowing world and the know-how of Italian excellent firm involved in business of covers for luxury cars that produce them through high class tailoring processes.
One of the most important points of strength of the new Salani rigger bags, is their versatility. They are designed to be suitable with all kinds of wing riggers, both sculling and sweep. Your riggers will be protected easily inside the bag without the minimum risk of damage during your trip towards regattas or training camps. They assure further comfort thanks to an adjustable belt tailored to bring the bag on your shoulder in case of moving by walking.
The high technologies materials used for the production grant high strength and remarkable folding. The inner layer is tailored with shockproof, full-reinforced texture and the outside layer is waterproof.
The opening and closing of the bag are adjusted by standard zip that make easily the insertion of the rigger inside the bag.
Last but not least, on the front surface is tailored a useful pocket to put all the tools needed to regulate the setting of your boats. The opening and closing of the pocket are adjusted by a Velcro stripe.
The production is guaranteed 100% made in Italy.
Below some pictures of the new bags.